About Thorntons
Thorntons is the UK's largest confectionary-only parent corporation. Founded by travelling confectioner Joseph William Thornton, in 1911, the chocolate company has been running for over 100 years. Their latest annual turnover reported £221 million had been made via the sales of 296 shops, 186 franchises, internet, mail and commercial services.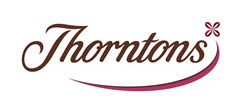 Joseph William Thornton opened his first Thorntons Chocolate Kabin in October 1911 on the corner of Norfolk Street and Howard Street in Sheffield. His intention was to create the fanciest sweetshop in all of Sheffield, beginning by decorating the interior with luxury wallpapers and furnishings. In order to maintain his previous job, Joseph William Thornton removed his son Norman from his secondary school at just 14 years old, to become the manager of the shop. Once the shop had endured a successful opening, Joseph left his old job to open another shop.
Unfortunately, Joseph William Thornton fell ill in 1917 and later died in 1919. His son Norman Thornton now 21 years old, took over the business and began expanding with his brother Stanley. By 1921, the two brothers had formed a limited company called J.W Thornton Ltd with them instilled as the two shareholders, securing the family business.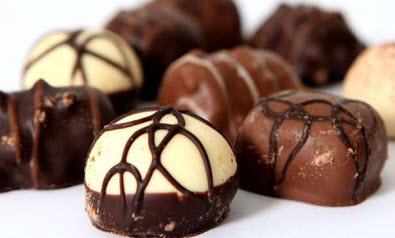 To this day, Thornton's famous continental chocolates and speciality toffees are as popular as ever. The well-loved company continues to introduce new chocolate collections such as their Moments, Melts and Classics range. It's fair to say that Thorntons will continue to prosper in the UK for many years to come.
How to use Thorntons voucher codes
Voucher Codes Pro loves all things chocolaty; chocolate truffles, chocolate fudge, chocolate honeycomb, the list is endless. That's why we've trained our team of keen eyed bargain hunters to scour the web for the very best Thornton's deals, offers and discounts. We've then put them all in one easy-to-find place, making it super simple to get as much chocolate for as little money as possible. Just follow a couple of shorts steps to get stuck in!
First off, load up the Voucher Codes Pro website and search for Thorntons. You'll be greeted by the latest collection of hand-picked deals to choose from. Once you spot one that sounds perfectly suited to your tummy's chocolate needs, select the giant green 'click to get deal' or 'click to get code' box. This will open a new window, directing you to the relevant page on the Thorntons website. Once there, crack on with your chocolaty retail therapy.

Alternatively, you can begin loading up your digital shopping basket on Thorntons, comprising your order with solid bars of chocolate, truffles and personalised gifts. However, once you reach the checkout, open a new window and take two minutes to search Voucher Codes Pro for any voucher codes that could be applied to your order. If there is one, select 'click to get code' and you'll either see that your order has been automatically amended or you can copy and paste the code into the appropriate promo/voucher box at the checkout.
Just one more thing guys; don't keep your money saving a secret! Share your good news with friends and family across your favourite social media platforms. We'd also love to hear what tasty treats you've been enjoying lately so keep in touch on our Facebook, Twitter and Google Plus accounts.
Social Profiles and Links
Website: http://www.thorntons.co.uk/
Facebook: https://www.facebook.com/Thorntons.Official
Twitter: https://twitter.com/thorntonschocs
Opening Hours and Contact Information
You can contact Thornton's customer services via telephone on: 0800 454537 or 0845 121 1911
Lines are open Monday to Friday 8:30am – 6pm; and
Saturday 8:30am – 2:30pm
You can find your nearest Thornton's store by using their store locator tool, here:
http://www.thorntons.co.uk/custserv/locate_store.cmd
Company Registration Information
Thorntons PLC is registered in England; their company number is: 00174706
Head Office Address
Thornton Park
Somecotes
Alfreton
Derbyshire
DE55 4XJ
Latest Thorntons News
July 2014 – Thorntons announces promising news that the company is on target to meet their full-year estimates. The chocolatier is expecting profits to rise an incredible 51 percent! They're particularly pleased with the performance from their commercial channel, expected to return to double-digit percentage growth in the fourth quarter.