Banana Republic is a clothing company founded in 1978 and originally sported a safari theme. Today they are owned by the American company Gap Inc. Gap Inc. brought the company in 1983 and rebranded it into a luxury clothing retailer. The clothing lines are recognisable as belonging to the same design family as Gap and they set themselves apart by purchasing and refurbishing historic buildings to give the stores an edge.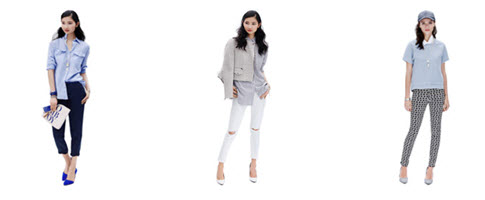 Today they have over 500 stores in American and around 40 in Canada. More store locations are being introduced across Europe and the Middle East and they can now be found in over 30 countries with fairly new locations in Turkey, Saudi Arabia and South America.
There are currently only 9 locations in the UK, most of which are in England, however with the popularity that has been gained since the 2008 launch there will be more stores popping up in no time.
With lines in both menswear and womenswear, everybody can find something to like about this brand. New collections are introduced at the beginning of each season and the items are always clean cut with shape lines. The casual wear is comfortable and the muted tones that are common are always pleasing to the eye. Find both stylish work wear and ultra-comfy loungewear in one place.
Have a look on the website and find something you have to have with Banana Republic. Just be sure to check out the deals and discounts that are currently live by using the Voucher Codes Pro page. We work closely with tons of retailers to ensure everyone gets the best deals.