Finance and Insurance
We know that finance and insurance is no one's favourite topic however we all need to worry about getting these things in order just in case god forbid the worst happens.
When shopping around for insurance it's important to make sure that you get the right cover whether it be for your car, house or yourself, you need the options that is right for your personal circumstances.
When covering your car you need to think about whether you require 3rd party fire and theft insurance and this also goes for your home as well as all the other bit and pieces you may want to add on to your policy.
For life insurance you need to think about any ongoing health issues plus you will need to find the right company for your age group and research their pay out conditions.
As boring as it may be we all require insurance so it is worth shopping around and learning what each company has to offer and how that will benefit you.
Our Finance and Insurance Retailers
We understand how tiresome it can be trawling through loads of websites to find the policy that has everything you want which is why we make sure that the insurance retailers on our site have all their latest offerings and deals clearly listed.
Churchill

This is your one stop shop for all you insurance needs from home and car insurance to travel, pet and life insurance. You'll find what you're looking for here.
You can even save up to 80% off your car insurance when you become a Churchill customer and if that wasn't enough they also offer free Greenflag breakdown cover so you know you'll never be stranded by the roadside again.
You can also save when you take out home insurance as well as receiving a free gift of your choice including a spa treat and nights hotel stay.
Churchill are all about making their customers feel valued and taken care of which is why they have a 24hr emergency call line so that no matter what time of day it is you can always reach a helpful member of staff.
All you have to do is visit the website, select your requirements and retrieve your no obligation quote.
Direct Line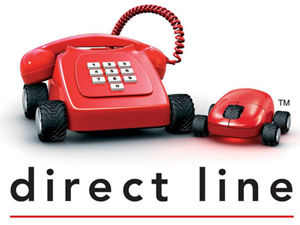 Another company where you'll find all your insurance needs covered and they are not comparison websites so you won't find the amazing deals anywhere else but their own website.
So why should you chose to go with Direct Line? Well, where there's an insurance policy there's a deal to be had.
For example they offer a multi-car discount, 25% off for drivers under 25, 20% off when you buy your home insurance online and a 15% multi-pet discount to name but a few.
They also boast UK only call centres, new for old cover on home insurance and up to £10 million cover when you take out travel insurance.
The list is endless so if you are in the market for one of their products you might as well see what they have to offer you.
Our tips for getting the best quotes when taking out insurance
Have you shopped around? Instead of just renewing your existing policy take a look through what other companies are offering.
You may find a cheaper deal with all the same cover when you go to a comparison site, an independent financial broker or to a supermarket or department (most of which now offer a range of insurance products).
Once you have done this you can take your quotes to your original provider and see if you can drive the price of your renewal down.
Remember that although comparison sites are fantastic start they don't cover all insurance companies so don't stop there is you want to make sure you're getting the best deals.
Make sure that you are comparing like for like in terms of cost per month, additional cover and the cost of the excesses; these things can be the difference between a brilliant quote and one that just isn't suitable for your circumstances.
To ensure you are making the right decision read through the policy very carefully as you might not be covered for what you actually need or the cover might not be as high as you first thought.
If you have already purchased the policy you should have at least 14 days to change your mind, so take you time when reading through so that there is no chance you missed anything that could alter whether it is the right one for you or not.
Have you answered all the questions correctly and honestly to the best of your ability as if there is any incorrect information your policy could be void.
Lastly if you have an uncommon car or a structurally unusual house consult an expert as normal policies may not apply to and you may end up taking out insurance that doesn't cover the specific of your vehicle or house.
That's it from us, happy hunting and good luck. Just follow the tips above and you're sure to find the best deal and lowest price.