About Evans
Part of the larger company Arcadia Group Ltd, Evens has grown in popularity and is now a high store regular with over 200 stores in the UK and Island. Not to mention the 80 or so stores throughout the rest of Europe and Asia.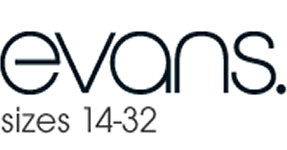 Women and men everywhere have the Arcadia group Ltd to thank not just for Evans but for brands such as Topshop/man, Miss Selfridge and Dorothy Perkins/Burtons.
Specialising in clothes for the more curvy of women, Evans offers a wide verity of ranges of clothes in many styles and fabric. All designed to flatter any figure.
Founded in 1930 by Jack Green, the limited company was then run by his brother in law until 1971, when the Burton group brought the business and it became a public company for the first time. 1974 saw the introduction of the mail order service. This lifted Evans off the ground even higher and they began to soar.
Ever expanding over the next decade or so. 1988 saw this unique set of stores recognized as one of the top retailors in plus size women's fashion. Amazing hold 30% of the UK size 20 to 32 market by 1993.
This reputation has not left them since then. Voted, every year since 2000 by the Prima high street fashion awards, as the best 16+ retailor. As well as other prestigious recognitions. Business is booming.
Many ladies with curves have a hard time when they try to shop for clothes, standard retailors just don't order enough of the bigger sizes. The charm of Evans is that these women can shop in comfort and convenience all the while knowing this shop has been designed with them in mind.
In more recent years as a testament to their success Evans has seen itself appear in Vogue for the first time, a great honour for any clothing store. While 2009 saw a range of clothing launched by the singer/songwriter Beth Ditto. Impressive.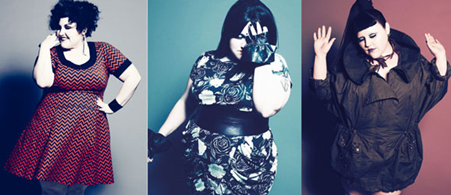 Opening times and contact information
As with most businesses opening and closing times are not always consistent across the board. There are some slight variations when it comes to some of the larger stores in particular the inner city stores and outlets, these tend to have a later closing time.
As expected Sunday opening times are shorter than the rest of the week, 11 till 4 seems to be the norm. Bank holiday opening time information is available online.
Due to these variations in the opening and closing times, it would always be wise to double check online if you are unsure, just so you're never disappointed.
The link to the website is shown above. Simply find the store locator and entre your town/city name or postcode and you will find all of the information for the stores closest to you.
The customer service number is 0871 522 5500 and the lines are open between the hours of 8am and 8pm 7 days a week.
Company registration number
Evans is part of the Arcadia group. The registration for this company is No. 237511
Head Office address
North West House
119 – 127 Marylebone Road
London
NW1 5PU
Alternatively the head office for the Arcadia group is as follows
COLEGRAVE HOUSE
70 BERNERS STREET
LONDON
W1T 3NL