About Madeleine
Madeleine is an exclusive brand that specializes in high fashion lines. This international company is always scouting for the latest in elegant styles and then likes to create its own unique edge. Only the most luxurious fabrics are chosen to ensure all the designs hols a touch of extravagance.

The target audience for this company are women who are very self-assured, confident and who expect only the best. Madeleine's focuses on a top notch standard of customer service with personalised advice targeted at the individual customer.
From much needed basics to sensual lingerie and the most versatile office wear, Madeleine has an item for every occasion and these are all beautiful.
Founded in 1978 with the slogan "exclusive fashion" three people created the first ever collection. It was presented in a 52 page spring/summer catalogue.
The company continued to do well, in 1988 a decade after the original collection was launched, the new slogan "the real feel of fashion" was introduced. This slogan really had a positive impact on the image of the brand. This year also heralded the design of the new logo which is still in use today. It's all been up from there.
The very next year Madeleine comes to Switzerland. Lucky customers are now receiving a bi-yearly catalogue which gives advice on the latest trends as well as showcasing the amazing items on offer.
1991 saw the opening of the first Madeleine shop, in Nuremberg Germany. This led the way for more shops. It wasn't long before the Switzerland saw the opening of its first shop. Shortly after Madeleine's broke ground in Austria.
Madeleine's has always been known for its great selections of mix and match items. 1993 was the first time the combo catalogue was released. This was a massive selections of the very best and stylish basics that can be combined together. This addition was now to be sent out to happy women twice a year.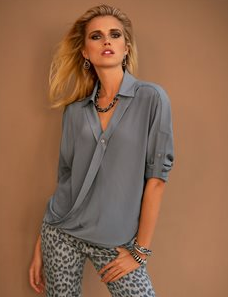 Fast forward a few years and the company is brought into a new group names Tristyle Holdings. This was a great move. Also a good year for Madeline as they also broke into France, the forth European country they now cater to.
The 2000s saw the introduction of Madeleine being available online. This helped the company go from strength to strength. Their first outlet is unveiled, with many more to follow and in 2008 the icing on the cake was when Madeleine became available in a further two countries, the Netherlands and the UK.
Today Madeleine is still doing just fine. With a huge network of customers and a loyal team that are always on the lookout for new and exciting trends.
Returns policy
Madeleine offer a no hassle, free returns program. Whether you would like to return, cancel or exchange your delivered goods, you can return them within 30 days of purchase. They must be unused and in their original packaging to be eligible for a full refund.
You'll find a postage-paid returns label amongst your order's parcel so simply repackage your goods and apply the free postage label clearly on the front. It is highly recommended that you obtain a proof of postage slip when sending your parcel in case the package was unfortunately lost in transit. You'll receive your refund as soon as possible but it can sometimes take up to 14 days.
Opening times and contact details.
Although predominantly a mail order delivery business there are boutiques in operation around Europe. There is currently no stores in the UK, however I would suggest you watch this space as I don't foresee this being the case to too much longer.
Their website is beautifully designed and comprehensive. You can either request a catalogue to browse at your leisure of order directly online 24 hours a day, 7 days a week. Wonderful. The email address is also clearly found on the website for all enquiries.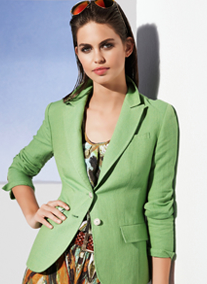 If for any reason you feel the need to get into contact with someone from the dedicated Madeleine team them please don't hesitate to use the customer service number on 0800 112 45 10.
This line is available 7 days a week from 8.00 am until 10.00 pm on weekdays with shorter opening times 9 am until 10pm on Sunday. If you need to gain contact at a time the office is closed then feel free to leave a message on the answering phone and they will get back to you.
Company registration number
Company No.: 592 1772
Head office Address
ADELEINE Fashion Limited
Carriage House Company
Forde Road
Newton Abbot
TQ12 4EY