About Park Resorts
With a whopping 41 parks in the UK Park Resorts is by far the largest and most wide spread operators of caravan parks in the country. This private limited company runs over 21,500 individual holiday homes and has a land area of approximately 2,400 acres.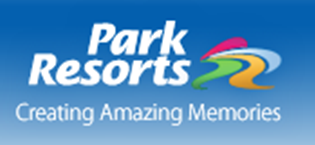 The majority of these resorts can be found in coastal areas yet some are as far reaching as Scotland and the Isle of Wight. As well as renting its properties the company also sell some of its holiday homes and pitches so customers can have a permanent home away from home with all the amenities.
Over 750,000 people currently visit these parks every year and they of course need some entertainment. This is found in the form of the parks "Teamsters". The Teamsters organise games and preforms showing on the main stage in the evening.
The company was formed when Close Brothers Private Equity and a small team led by David Vaughan teamed up in 2001 and bought 12 Haven parks.
2007 saw the business becoming acquired by GI Partners. The founding members only remained with Park Resorts for a few months after this before they moved on. This paved the way for Martin Grant from the popular chain Roadchef.
This change did not last for very long however. Within two years the original founders were asked to come back to the fold. This led to a vast improvement in the position of the company.
Marketing Director Andy Edge made history for the company in 2009 when he appeared on the channel four show The Undercover Boss. This was a move that generated a great deal of positivity within both the customer and staff communities.
2011 was the year Park Resorts added the tagline "Creating amazing memories" underneath the logo. While 2012 saw another milestone reached when the company were placed 48th on The Sunday Times league table for mid-range private equity backed companies.
Pet Policy
When going on a family holiday, you will want to take all members, including our furry four-legged friends. At Parks Resort, the majority of their holiday parks accept and allow pets. There is no charge for guide dogs and assistant dogs.
Most dogs are welcome within Bronze accommodation at a charge of £50 per week or £30 for a short break. Up to a maximum of two animals are allowed within any one unit of accommodation.
At the discretion of the park general manager, some pets may or may not be allowed permission. If you want more information on the Pets Policy at Park Resorts, visit: http://www.park-resorts.com/faqs/faqs-general/
Social profiles and links
Website- http://www.park-resorts.com/
Facebook- https://www.facebook.com/ParkResorts
Twitter- https://twitter.com/intent/follow?original_referer=http%3A%2F%2Fwww.park-resorts.com%2F&screen_name=parkresorts&tw_p=followbutton&variant=2.0
Google Plus- https://plus.google.com/+parkresorts/posts
Opening hours and contact information
You can book your dream holiday on the internet at any time of the day or night. Alternatively you can book by phone on 0843 309 2594. This line is open from 9am until 9pm weekdays, (am until 6pm Saturdays and 10am until 4pm on Sundays and bank holidays.
For any other enquiries you can give the dedicated customer service team a call. The number is 0844 503 5522 and the lines are open long hours.
Company registration information
Park Resorts limited is registered in England and Wales.
The company registration number is 4133998
Head office address
Park Resorts Ltd
Charter Court
Midland Road
Hemel Hempstead Hertfordshire
HP2 5GE
Phone
01442 414 100
Latest news
The season of holidays is upon us and Park Resorts has some amazing last minute deals on offer right now. No matter if it is a romantic holiday for two or a family weekend getaway you will find something exciting in the special offers section of the website.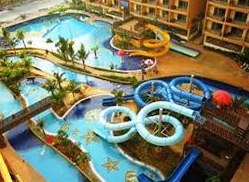 Deals currently on offer include, half board holidays from just £9.50 a day, Weekend getaway from as little as £64. If football is your thing you can find a place to watch all the world cup games surrounded with fantastic atmosphere for only £102. To check out these deals and more right now just pop onto the website and have a browse.