Have you ever googled something and thought "wow have I actually just done that?"... Yeah me too! Truth is, once you go to university, Google is going to be your best friend, along with your mum on speed dial... This now means that you have to do everything for yourself. Yawn!
So here's a guide, courtesy of Voucher Codes Pro (you're welcome) of the simplest things you should know but infact, have to look up. We thought we would get a couple of student bloggers involved and some financial experts to have their say too.
How to Make Cracking Eggs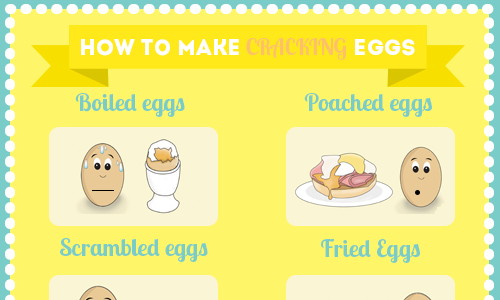 How to Bake a Cake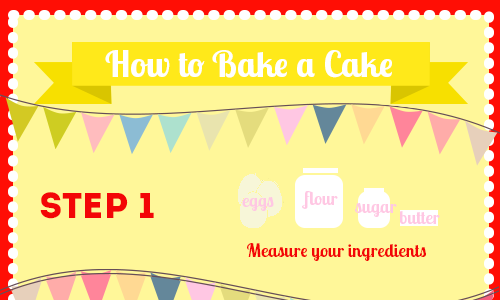 How to Create a Budget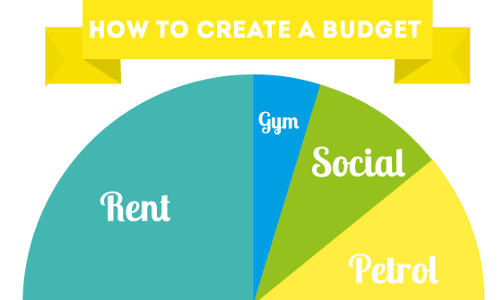 How to Build a Fire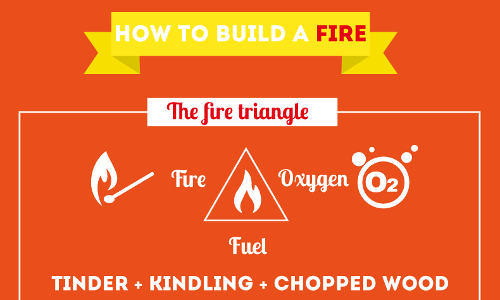 How to Put Up a Tent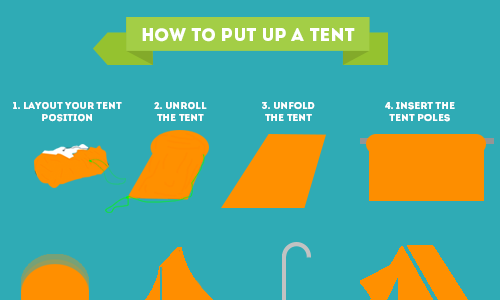 How to Cook your Steak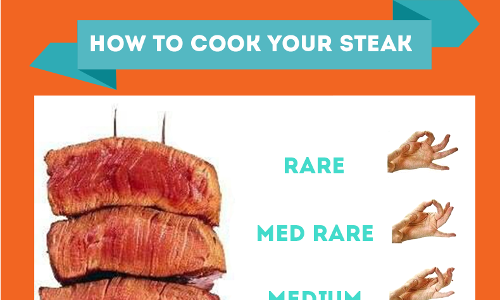 How to use a Washing Machine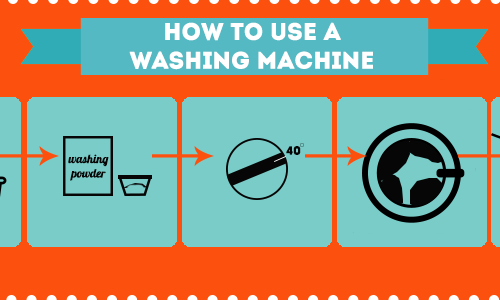 How to Iron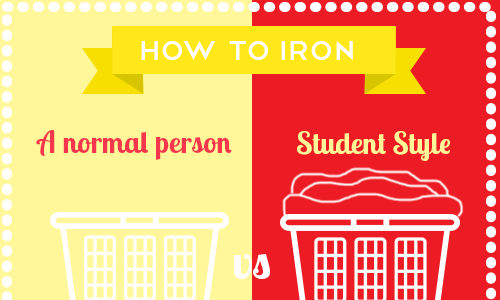 How to Bleed a Radiator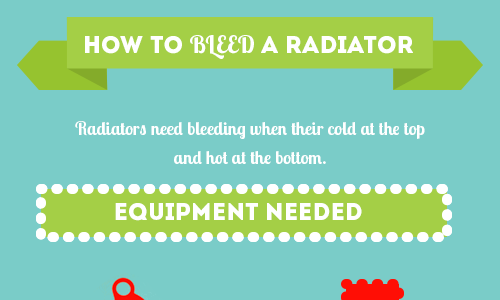 How to Bake a Jacket Potato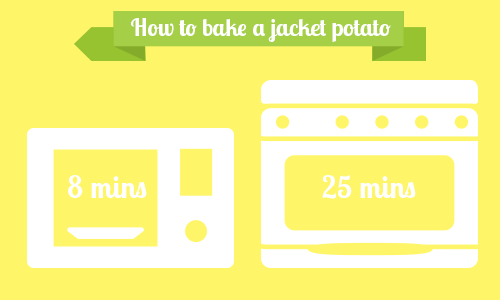 How to do the Euro Key on the Keyboard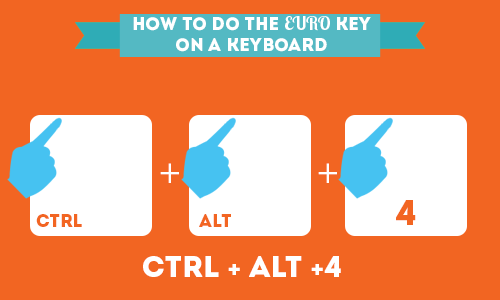 How to Make Food/Drink Last Longer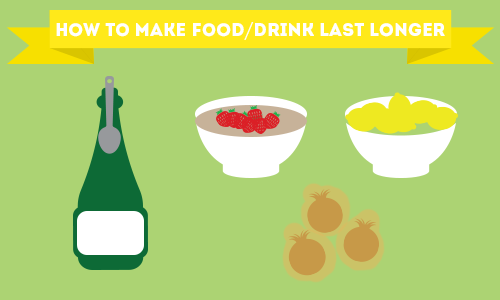 Food and Drink to Help a Hangover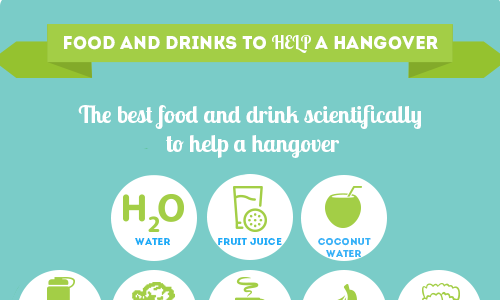 How to get Stains out of Clothes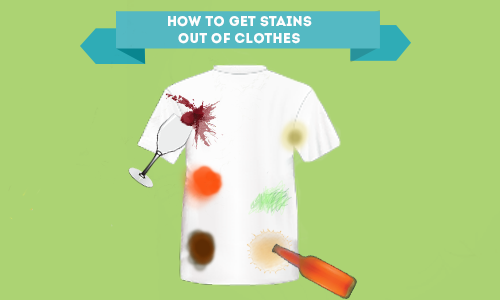 How to Sew a Button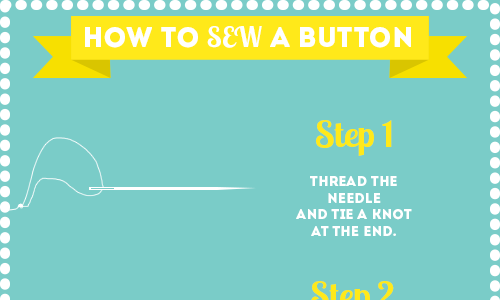 How to Harvard Reference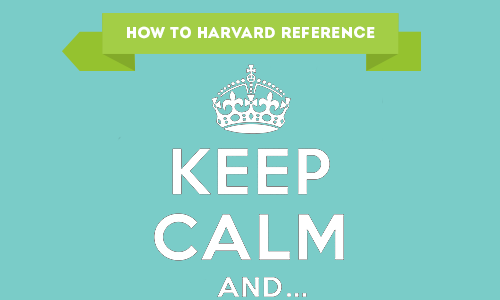 How to Pour a Pint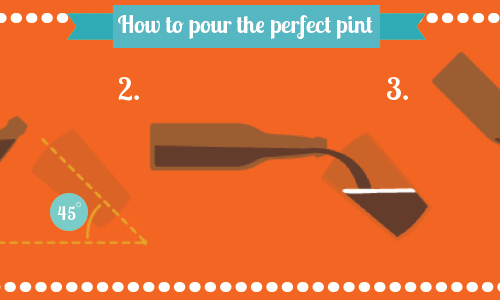 How to Make an Omelette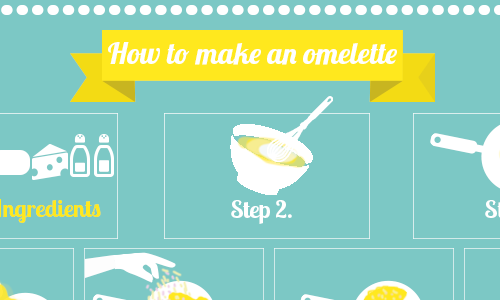 How to make CRACKING eggs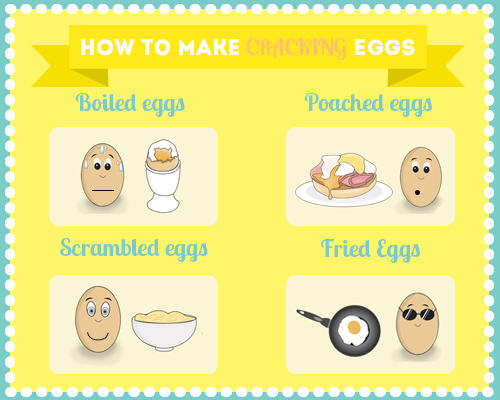 Eggs are a great staple item for any student's fridge. They're cheap, have great longevity and you can make simple and delicious meals from them. Not forgetting they're full of protein.
Yet for many of us, we don't know how to make the basic recipe for scrambled, poached, fried and a boiled egg. Do not fear you're not alone, in fact 'How to boil an egg' is the most searched 'How to' in Google.
How do you have your eggs in the morning?
How to Boil an Egg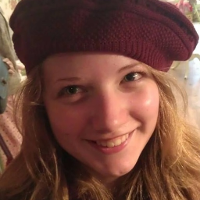 Boiling an egg. Sounds so simple and easy, right? Wrong. I like to think of myself as a pretty decent cook (as I'm sure my recipes show), yet up until last month I've never been able to boil an egg. My mum makes perfect ones, it's the first thing I ask for when I head home for a few days, and I've wasted countless boxes on trying to perfect it.

BUT NOW I'VE CRACKED IT!
This is my method to produce a fully cooked white, complete with a runny yolk.
Simply add half an inch of water into a saucepan and bring up to a fast boil.
Carefully add your egg, straight from the fridge and pop the lid on the pan, and time for six and a half minutes.
Transfer to an egg cup or a salad and there you have it, an EGGceptional egg.
Top Tip!
Have your boiled egg with soldiers and dip them into the yolk. It's the best weekend breakfast.
How to Make Scrambled Eggs
Ingredients:
2 large eggs
Salt and pepper
A knob of butter
Method:
Crack the eggs into a medium sized bowl or a measuring jug.
Using a fork beat the eggs well in the bowl.
Season it to taste using salt and pepper.
Get a saucepan and put it on a low heat (2-3) and add the butter.
Leave the butter to melt and make sure that it doesn't bubble.
Once it's all melted, pour your egg mixture in.
Keeping it on a low heat, stir the butter and the eggs together with a wooden spoon, and keep stirring every so often so the egg doesn't stick to the bottom of the pan.
You'll soon find that the eggs come together and become scrambled and fluffy. Take it off the heat and there you have it.
Serve it with a couple of slices of toast.
Did You Know...?
You can make scrambled eggs in the microwave! That's right, save the washing up (because I know how much you hate it) and use just one bowl to get the same results. Gino D'acampo swears by it!
You need to use a microwave-proof container and begin by putting a tsp of cooking oil in it.
Add your eggs into the container and whisk them with a fork. Add your milk and season with salt and pepper.
Cover with cling film and make a small vent. Pop in the microwave on a medium to high power for 1 minute and then give it a stir. Then do it for a further minute. Keep doing this for a minute at a time until they're how you want them.
Take them out and let them stand covered for a minute. Then enjoy!
How to Make Poached Eggs
The best way to do poached eggs is to buy an egg poacher. You can get this practically anywhere and at an affordable price too. Here's a really easy step by step to get the perfect poached egg with a runny yolk.
Ingredients:
2 large eggs
Cooking oil
Egg Poacher
Method:
In your egg poacher you'll find cups, you want to remove these.
Then fill the pan up with about an inch of water and bring it to the boil on a low heat.
Add a little cooking oil to a piece of kitchen roll and spread around each cup you're filling.
Crack each egg into a cup, and place it back into the poacher facing upwards.
Cover the pan with the lid provided and cook for 4 minutes on a low heat still.
Once cooked, remove the cups and place the eggs on a plate.
How to Make Fried Eggs
Fried eggs are the best when they're accompanied with bacon and bread. Mmmm!
Ingredients:
Method:
Put a small amount of oil in a frying pan and place on a low heat.
Crack the egg, being aware of the shell and to not break the yolk.
Keep an eye on it and cook for around 5 minutes.
It's done, when there's white around the edges.
Did You Know...?
If you want to separate the yolk from the egg white then you can use a plastic bottle. Check it out here: www.youtube.com/watch?v=dSaskAB3j28
WARNING: Have a couple of egg boxes and bottles to go through until you've mastered the technique.
How to Bake a Cake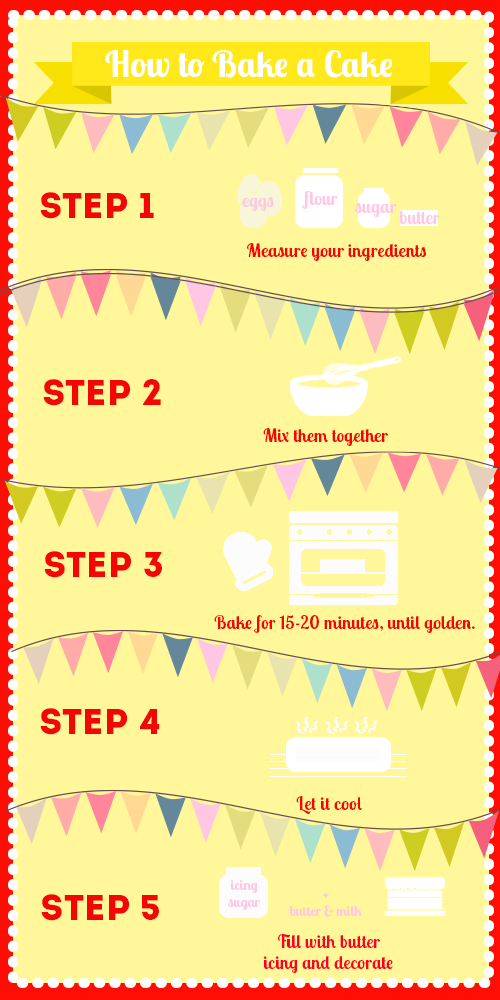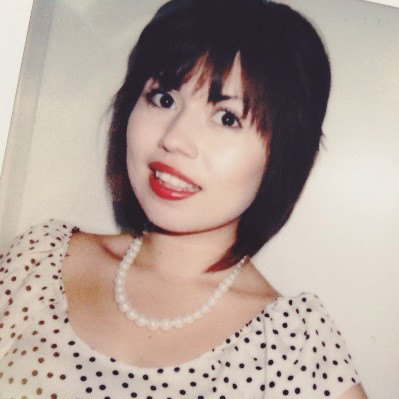 As a student who absolutely loves to bake, I understand how it can be quite an expensive hobby so I try and keep it simple by sticking to a few basic recipes that are easy to remember as well as easily adaptable!

Baking isn't difficult, however it is a science so precision is key.

When I first started to bake I didn't understand this and thought by chucking everything into a bowl and whisking it up it'd turn into a beautiful cake. How wrong I was.

9 times out of 10 a recipe goes wrong because it was not followed correctly. To avoid kitchen disaster, read the recipe through before you start, check you have the correct ingredients and get them prepared before so.

Here is my recipe for a simple Victoria Sponge which you can adapt very easily. Make it extra indulgent by filling it with whipped cream and strawberries, add lemon zest to the batter and fill with lemon curd to make it summery or just stick to the simple jam and buttercream filling.
Ingredients:
200g softened butter
200g caster sugar
4 eggs
1 tsp vanilla extract
200g plain flour
2 tsp baking powder
300 ml double cream
Fresh chopped strawberries
Equipment:
2 sandwich tins
Electric beaters or wooden spoon
Scales
Large Bowl
Method:
Preheat oven to 180°c and grease and line 2 sandwich tins with baking paper
Cream butter and sugar together for at least 5 minutes.
Add in two eggs and then half the flour. Beat well
Add the vanilla, the last 2 eggs, flour and baking powder and beat until combined
Divide the mixture between the two tins and cook in the oven for 30 minutes
Leave to cool.
Whip up the cream and dollop onto one side of the sponge. Scatter with strawberries.
Dust with icing sugar.
Enjoy!
Top Tip!
Push your index finger gently into the sponge, if it leaves a mark it needs longer. If it springs back up then it's perfectly cooked.
You need to use two different types of sugar, Caster and Icing don't confuse them both.
Don't want to use baking paper for the tins? Get some kitchen roll and a bit of butter and grease your tins that way.
How to Create a Budget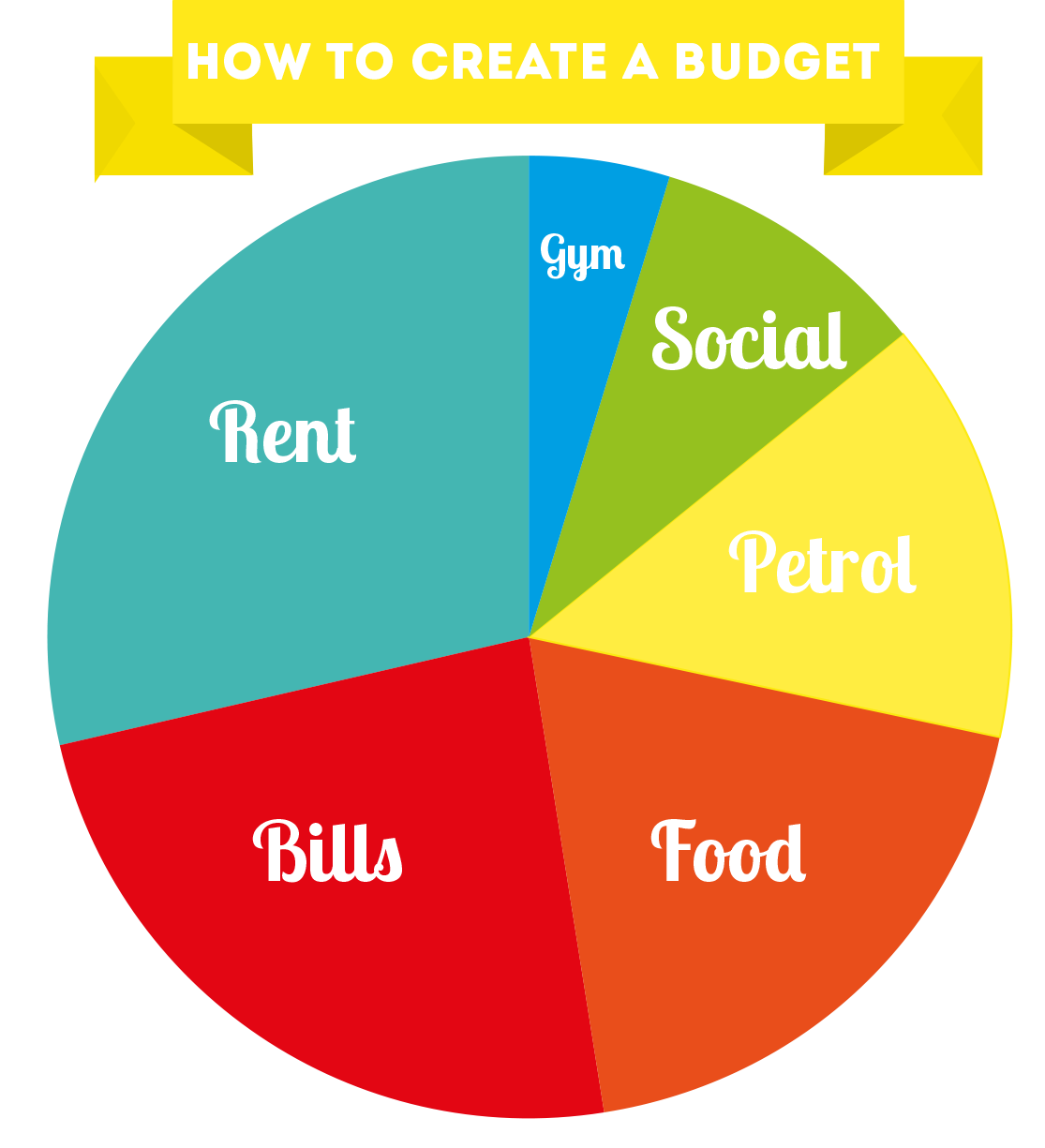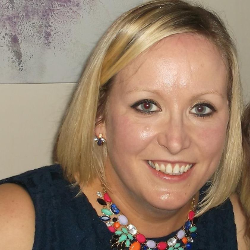 If you're lucky enough to be a carefree student, then up to now you might not have given much thought to where your money goes. But whether your priorities are beer, books, or baked beans, or whether your situation dictates a totally different set of priorities, it's important to set a budget, and stick to it.
Set a budget
Gather up any information you have about your income and expenditure
Add together all your income, making sure the payment frequency is the same for all (eg. weekly or monthly)
Write down broad categories of spending, then break these down into specifics.
You'll need to know how much money you have coming in - student loans, grants and any other income - and what your essential spends are, like tuition fees, rent, travel, food, and bills. Work out how much money is left over and decide which of your non-essential spends (like new clothes and nights out) you can afford, and which you'll live without.
Stick to it
Setting your budget is one thing (and it's actually quite liberating!) but sticking to it, is quite another. If you've been used to spending the student loan as soon as it hits your bank account, it can take a real mindset shift to change your ways.
Before you buy
Think about whether you've planned for the purchase, or whether it's an impulse buy.
Consider whether it is something you need or something you want, and how useful it would be.
Think about whether you can really afford it.
Price around - the internet makes this easy peasy!
Check out product reviews. It's a waste of money if it's not fit for purpose.
After you buy
If in any doubt about something you've bought - take it back for a refund within the returns period. There's no point in keeping something you're not sure you'll ever use.
Keep an eye on the amount spent, to make sure you stay within budget.
Learn from your spending habits, and make small changes. Try to spend a little less, or save a little more, each month. Rome wasn't built in a day and old habits take time to change, so give yourself a break!"
Top Tip!
Keep your receipts
Write down everything you spend.
How to Build a Fire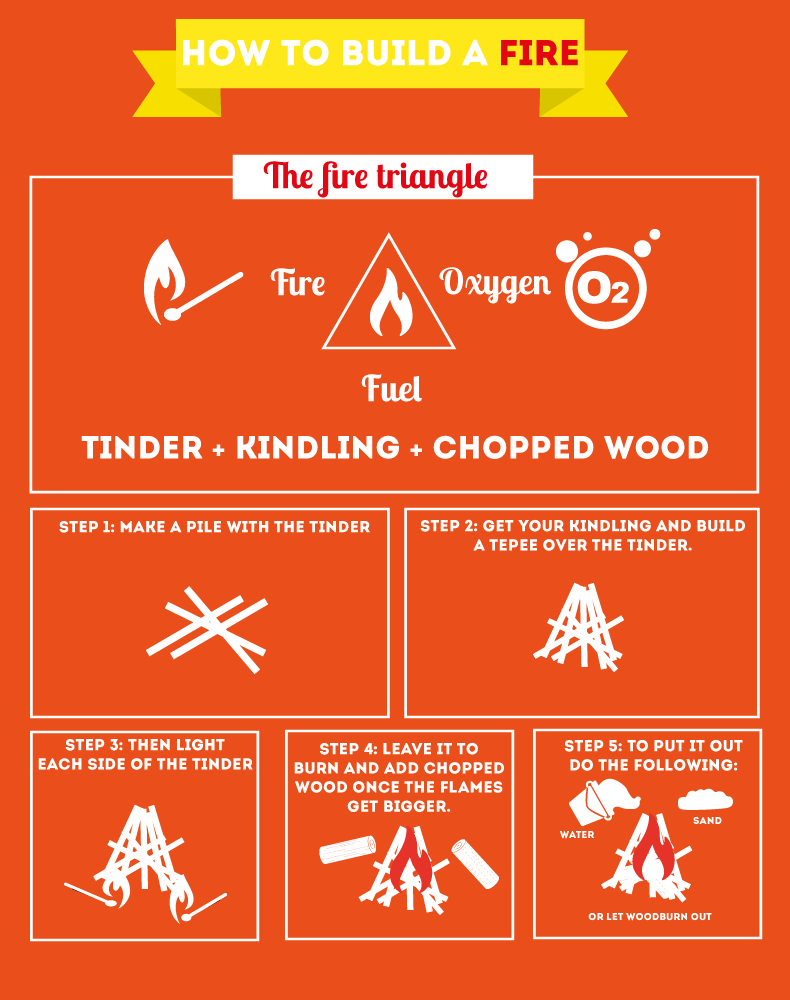 This is a very good life skill to learn because you can roast marshmallows 24/7. Hell Yeah! Enjoy the summer evenings with your new friends by making your own little fire and sitting around it. Like Will says from The Inbetweeners "There's always one sod with a guitar around a campfire."
It's important to find an area where you're allowed to have BBQs and fires and which is safe. (I advise not your campus) My failed attempts usually consists of me smelling of thick smoke and being chased off by a sheepdog!
What you will need:
Matches
Tinder: wood, paper, leaves, bark and dead plants.
Kindling: dry twigs, large wood pieces.
Method:
Before you start your fire, you need to make sure that you have a cleared area. You don't want to be making a fire on top of grass, or around anything which could catch fire.
Grab your tinder and put it in a bundle where you want it.
You now want to get your kindling and form a tepee over the tinder. Use the thicker and bigger parts of the tinder to create the tepee. Followed by the smaller and thinner bits to go on top and next to it.
You then want to make a small gap in your tepee, the side which the wind is blowing against, so that the fire has the air it needs to get going and to reach the kindling.
Light a match and carefully put it under your tinder. The structure should hopefully fall after time, and once it has a decent sized flame, feel free to add more logs to the fire.
Top Tip!
Blow over the fire gently to get it going.
How to Put Up a Tent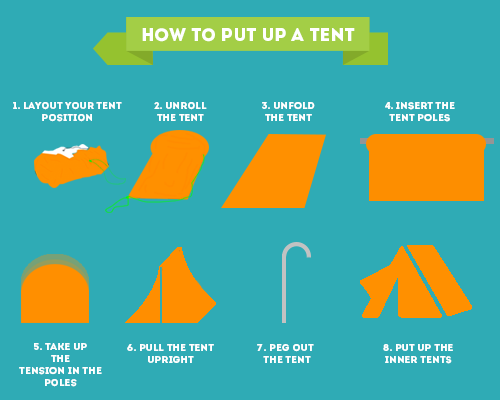 The beauty about university, is that you do a lot of half days. This means you have plenty of time to have a social life. This could mean going to festivals or to go camping for a few days with your new mates.
So to save yourself from embarrassment, check out the steps below, memorise them like a boss and voila! In no time at all you'll be roasting marshmallows outside your tent.
What you will need:
Tent
A Tarp which is the same size as the tent
Method:
Step 1: Find an area which is level and is stone and twig-free. Get your tarp, lie it down and unfold your tent on top of it. This way it keeps it clean. Your tent also doesn't get as wet if you are camping in festival weather and mud.
Step 2: Get your tent poles and connect them together. You'll then see some sleeve-like holes along the narrow seams where you need to insert the poles. Once you've connected them together, the ends will go into eyelets around the base of the tent, securing its shape. They should bend and make an arch for your tent.
Step 3: Grab one end of the tent and begin to pull it upright. Take one of the included pegs and secure each end into the ground. The idea is to expand the tent into a more tent-like shape.
Step 4: Next up, take the remaining pegs and make your way around the outside, putting the pegs through the peg holes. Ensure that any tarp flooring is secure and folded under so you don't end up with a soggy bottom.
Step 5: Nearly done! Time to put in your inner tent. While each tent differs from the next, you should be able to follow the line of toggles on your inner tent and place them through the loops which are sewn into the inside of the main tent. Start toggling from the central toggle, usually identifiable by its colour. Good luck!
Top Tip!
Just get a POP UP tent. Simples.
How to Cook a Steak to your Taste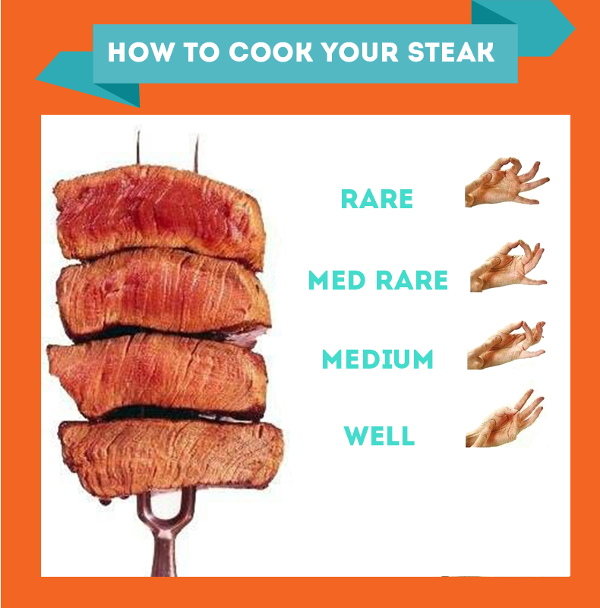 Whilst the first year of your cupboard may be filled with tinned beans, plenty of bacon and super noodles to last a life time. By the time you get into your final two years you'll be cooking gourmet meals (on a budget) and sharing food with your housemates.
A common favourite being steak. Of course that has to be accompanied with chips, onion rings, peas and a mammoth selection of sauces. It will be like your local pub's steak but just 10x better (I'm feeling optimistic here).
But how do you cook it to your taste? Just imagine your housemates all wanting it different. It's definitely something you would Google.
Here you go...
Blue: 1.5 minutes one side and then flip over for a final 1.5 minutes the other side.
Rare: 2 ¼ minutes each side
Medium-rare: Around 3 ¼ on one side, and then repeat on the other.
Medium: About 4.5 minutes each side
The time may vary depending on how big and thick the piece of steak is, so take that into consideration.
Did You Know...?
You can use your fingers and the palm of your hand to test how your steak is cooked by the feel of it. Check out the infographic above.
How to Use a Washing Machine

For me, learning how to work a washing machine was more scary than actually going to university. You've heard the horror stories of how your friend has shrunk their expensive Abercrombie and Fitch clothes, and their white Calvin's are now a baby pink.
Follow my step by step and you'll have nothing to worry about chuck!
Step 1: Get your laundry basket and separate your clothes into two piles of colours and whites. You don't want to mix them otherwise your clothes could be stained from running colours.
Step 2: A tip from my mother (Hi Anne). Make sure you read the labels. Some things will need to be hand washed or have a special treatment. I think that's why I buy all my clothes from Primarni, saves me hassle when it comes to washing them..
Step 3: Turn all clothes inside out because then it stops logos fading.
Step 4: Load your clothes into the washing machine and get a washing powder scoop and fill it half way up.
Step 5: Select the temperature to 40 degrees as that's your standard washing temperature, and press start. If you're wanting to wash things on a cooler wash then set it to 30 degrees, or a higher wash for towels and bedding.
Step 6: You'll see how long each wash takes as it will say on the machine. When done put it all on an airer. Or hang it all on the back of your door STUDENT STYLE.
Top Tip!
Have colour catches at hand
Don't do washing when you're drunk.
If in doubt do it on a cooler wash
Don't use a tumble dryer to dry clothes they'll shrink, leave it to bed sheets.
Got something new? Wash it on its own so the colour doesn't run.
How to Iron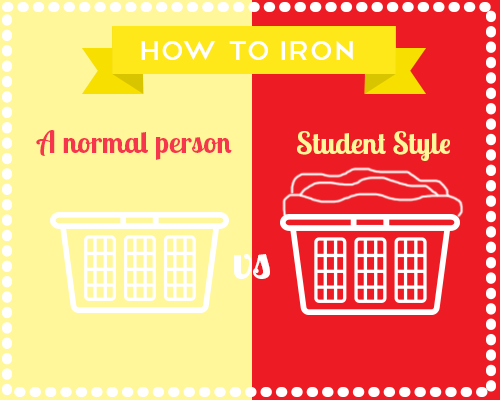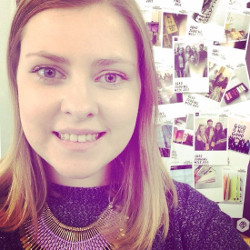 You need to get yourself an ironing board and an iron. Now I'm not an expert on different models of irons, and I certainly don't use all the features but the Tesco basics range which I have, works a treat for me. My ironing board is a mini version and is from IKEA, this way it fits perfectly in the corner of your room.

My tip is to set yourself up infront of the TV or have Netflix on your laptop, because this then turns a boring chore into something a bit more bearable.
Step 1: On your iron you will find a small hole near the top of the handle which you have to fill with water to get everything up and running. My top tip is to have a plastic bottle nearby, this way it makes pouring the water an easier process, thanks to the narrow neck of the bottle.
Step 2: Fill the water up to the line on your iron and plug it in. Do not overfill your iron! I don't know what happens when you do but I don't think it's worth finding out. Your iron will have a number of different dials and settings, so I suggest just keeping it on the 'cotton' setting.
Step 3: I advise turning the temperature up when ironing thicker clothes such as denim jeans, and lower for thinner and more delicate fabrics like blouses.
Step 4: Now iron away. If you have any plastic logos be extremely careful. I suggest putting a tea towel over it otherwise your logos will melt and will be transferred onto the iron (no one wants extra mess to clear up).
Step 5: There you go, hopefully you've got a nice crease-free shirt or dress. Simply unplug it and let it cool upwards before packing it away.
Did You Know...?
Haven't got time for ironing? Hang something up on a hanger in your bathroom after a shower and the steam will get the creases out.
Use straighteners to iron clothing. Just make sure that the plates are hair-free and not sticky and then put your straighteners on a low heat.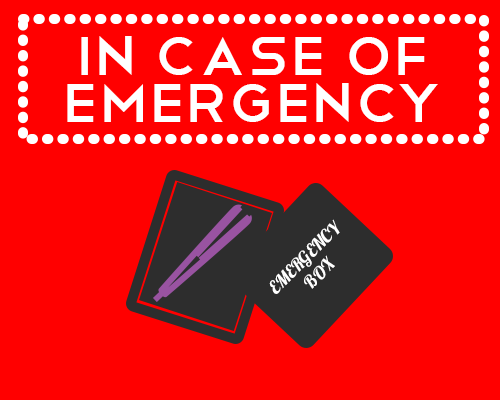 How to Bleed a Radiator
When you're at university you're probably going to be either really cold and trying to save your heating bill, or using your radiators as a handy asset to dry your bed sheets which then turns the whole place into a sauna.
So really, knowing how to bleed a radiator is useful information, no matter how boring it sounds. Check out this infographic.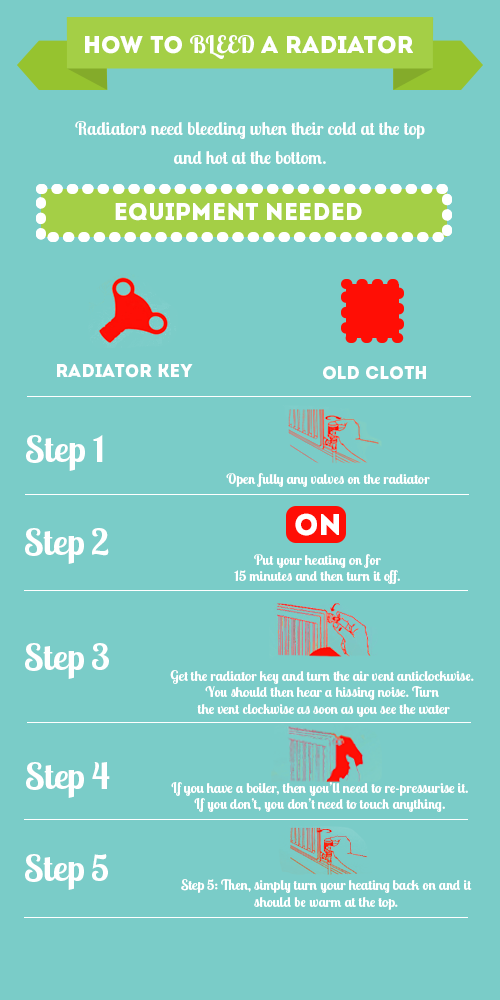 Top Tip!
Have a bucket and old cloth at hand!
How to Bake a Jacket Potato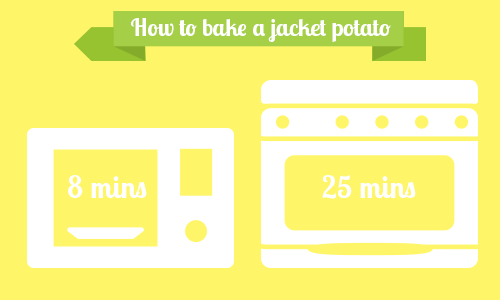 Jacket potatoes are a great staple item to store in your cupboard for quick and filling lunches. It's no secret that all uni students love the carbs.
You either don't know how to cook a baked potato or you've heard multiple ways of doing it, and so you just want a simple recipe to follow.
So here you go:
Set your oven to 190 degrees and get a fork and prod the potato all over.
Put it in the microwave on a high heat for 8 minutes.
Once finished, put in a pre-heated oven for a further 25.
Top Tip!
If you're taking it for lunch and have already cooked it in the morning and want to re-heat it, then put it on full power for 2.5 minutes.
How to do the Euro key on a keyboard
Have you ever gone up to insert and then symbols on Microsoft Word just to get a Euro sign when talking about money? Yeah me too. I shamefully only discovered that there was infact a euro key on the keyboard about a month ago.
So if you're currently saying "really, where?" Then let me tell you something so simple but yet you only just found out now.
Simply press Ctrl, Alt and 4 all at the same time and voila! (Yes the 4 key was hiding it away for all this time.)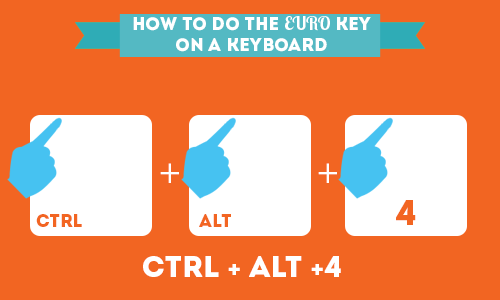 Top Tip!
Tell your friends!
How to Make Food/Drink Last Longer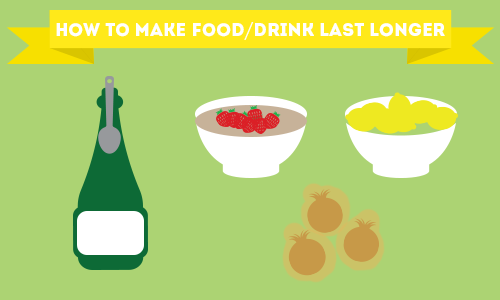 The majority of your money will probably be spent on food. Whether that's groceries or takeaways, food is going to be a big part of your budget. It's going to be costly, and so you'll soon realise why your mum used to go on at you to not waste anything.
So I thought I'd share with you my top tips on how to make food and drink last longer. Who needs a 'use by' date when you can just listen to these?
Make lemons last longer by storing them in water
Don't have a cork? Put a spoon in a bottle of wine to make the fizz last for longer
Separate bananas from the rest of your fruit.
Freeze things such as bread, mince and even milk.
Having a Mexican night? Keep your guacamole green and fresh by spraying cooking oil on it.
Don't store onions and potatoes together
Keep your apples and potatoes together, this way the potato doesn't sprout.
Take the avocado stone out and place it with the other avocadoes to stop them going off
Store your onions in tights so that they last for longer
Don't like the dry side of the cheese? Add a little bit of butter to it.
Put a piece of kitchen roll over your salad. It collects the moisture and doesn't make it go off.
Food and Drink to Help a Hangover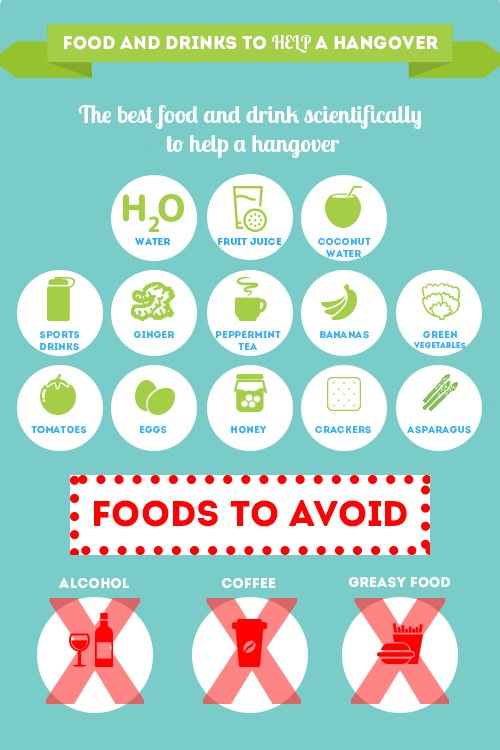 If you thought you had bad hangovers before university, you won't know what's hit you. You're going to be going out partying for 5 nights straight, using baby wipes to freshen up and rolling into your 9am lectures in the same clothes. Honestly.
So we all know what works for us when it comes to a hangover, but scientifically what should you eat and drink to help you feel fresh as a daisy the following day? I know my day usually consists of junk food and plenty of bacon butties, however, apparently you're meant to stay away from that greasy shiz!
Treat a Hangover
Water (boring but true)
I'm sure you've heard people say that if you want to be hangover-free you should drink a glass of water between your drinks. That's because when you drink alcohol you lose up to four times as much water. This then results in the body becoming dehydrated which = hangover from hell! .
Your body ends up not absorbing the water, and sends it straight to your bladder instead; which explains the many god damn toilet breaks you have throughout the night. I hate 'breaking the seal', especially in a jumpsuit!
So they suggest drinking up to 8 pints of water the following day to help the body feel back to its normal self, so it doesn't escalate to the mother of all migraines.
Fruit Juice
Make sure you stock up on a couple of cartons of fruit juice in your fridge because it can really help you the next day. My faves being pineapple and orange juice. I usually close my eyes when sipping mine and pretend I'm on a tropical island to block out the horrific hangover. Apparently the sweet fruitiness and vitamins injects energy, and gives you the boost you need to say goodbye to those alcohol toxins.
Coconut Water
If you find drinking water a struggle, then why not give coconut water a go. Not only does it add more flavour, to make it that little bit more exciting, many people swear by it! It's insanely hydrating, which is why I think many people drink it on those desert island TV shows. It also holds a ridiculous amount of potassium which will help your blood sugar levels.
Grass Stains
If you're doing a sports degree then chances are your kit will be covered in grass stains. Lucky you! Get plenty of toothpaste and brushes when they're on offer in Savers, because a blob of toothpaste (not gel) and a dip of your toothbrush in luke warm water, will scrub away any discolouration.
Ginger and Peppermint Tea
I totally understand that a nice milky cuppa sounds more appealing than an old fashioned flavoured tea, but it really will help soothe the body. There's nothing worse than doubling over all day feeling sick, when you just can't budge it. Ginger and peppermint tea really helps sickness and nausea.
Bananas
Like coconut water, bananas are full of potassium and so they're ideal to eat in the morning when you can't stomach anything else. They will restore and soothe the body back to normal after a heavy night out.
Eggs
After all the battering you gave your liver last night with those 241 cocktails and the many shots, it sure needs some TLC. Eggs are a great source for this because the amino acid taurine and cysteine helps boots your liver and removes any yuckiness. So go ahead and have that fried egg sandwich.
Tomatoes
I know it's hard but just pretend your tomato juice is a Bloody Mary or a fruity Woo Woo. Tomatoes are full of vitamin C and will give the liver a boost and reduce inflammation.
Crackers
It may be like chewing on cardboard, but apparently they're loaded with preservatives and therefore are the thing to nibble on. If you want to make them a little more bearable then add a little bit of honey on top, which apparently helps burn the alcohol off quicker.
Asparagus
So you could be mistaken for a rabbit if you suddenly whacked out some asparagus from your handbag after a night out, but scientists have proven that it helps break down the alcohol in the body.
What should you AVOID?
Hair of the Dog'
Otherwise known as drinking alcohol the following day. It's like when you buy a Chinese and it tastes so much better the next day. A lot of people think this will "take the edge" off the next day. WRONG!
By doing this you'll only get more dehydrated, which then results to a bigger headache. Carry a bottle of water around with you and sip on that throughout the day.
Greasy food
Trust me I don't want to say this either, but replace your typical cooked breakfasts and your butties with fruit and smoothies. Easier said than done I know, and I'm still guilty of consuming a rasher or two, it's just so good. Greasy food can irritate your stomach, giving you multiple trips to the bathrooms and making you feel worse later that day.
Coffee
I know what you're thinking, coffee in the "not to drink" list?! Coffee contributes to your hangover and so you want to drink fruit tea because it's a diuretic which means it makes you go to the toilet more. By doing this you are dehydrating your body more and just making your headache ten times worse.
How to get Stains out of Clothing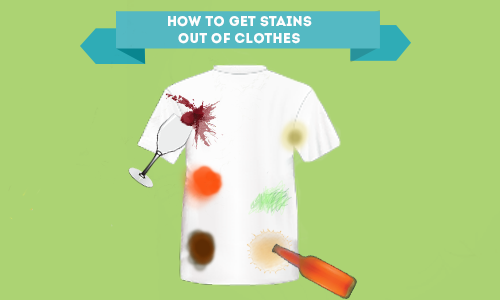 If you're like me then trying to avoid getting stains down you is basically impossible. I should really have a bib, no honestly. If I'm not getting crumbs in my hair, I'm spilling wine down my going out outfit in pre-drinks. And do I heck ever wear white clothes, it's just not worth worrying about.
At university, you'll encounter plenty of messy times. Your clothes will be victim to drink, food and every social event on your calendar. You will want to ensure that you're armed with washing powder and some clean sponges to tackle the inevitable.
This is how to get rid of the following, now I promise this won't be a Vanish advert...
Here you go...
Alcohol
Stock up on Baking Soda. It will soon be your best friend and the go-to item in your cupboard, as it gets rid of all alcohol spillages. Put a good amount onto the stain and pull the fabric tight and pour boiling water on it. Keep it on the side for a couple of hours and then wash it as normal in the washing machine.
Makeup
How annoying is it when you go to try on new clothes and there's a foundation mark on the collar? Or perhaps you're trying to not get makeup on your friend's mum's white top when she greets you with a hug. Strangely shaving cream and a sponge can remove any liquid makeup from garments. Who knew hey? You can also use hairspray to remove lipstick staining. You're welcome!
Sweat Stains
Sweat stains happen to everyone, and it's an embarrassing stain we like to hide as much as possible. Have you ever kept a jacket on just because of it? No just me? You can prevent that yellowy discolouration by spraying your tops with lemon juice before washing them.
Grass Stains
If you're doing a sports degree then chances are your kit will be covered in grass stains. Lucky you! Get plenty of toothpaste and brushes when they're on offer in Savers, because a blob of toothpaste (not gel) and a dip of your toothbrush in luke warm water, will scrub away any discolouration.
Tea Stains
If you're a biscuit dunker like me, then you'll know how hard it is to not spill tea (chocolate digestives being my fave). So remove those splash stains by getting a glass of water and stir sugar into it until it dissolves. If you fill it up with warm water that will be easier to dissolve the sugar crystals. Cover the stain with the solution, leave it for ten minutes and then put it in the laundry.
Top Tip!
Once stained, act straight away. The longer the stain the tougher it is to get rid of.
Always try and get a stain out before putting it in the wash.
Don't rub it, blot it gently so you don't spread it.
How to Harvard Reference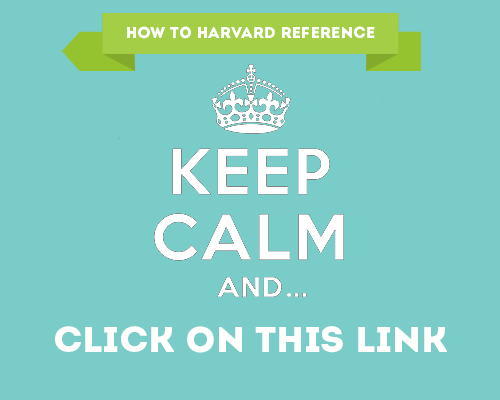 Oh Harvard referencing is like a bad smell, it never goes away. It's an absolute ball ache but unfortunately you have to learn it.
So here is the most simple and successful way to reference your work.
Top Tip!
Never do each reference manually, this link will save you so much time when you're handing that essay in last minute.
How to Pour a Pint

Impress your other half by pouring them a beer correctly. I thought you just tilted the glass and there you have it, but apparently it's all about degrees, angles and when to stop. Who knew?
Step 1
Get your beer and a clean pint glass. Then tilt the glass at a suggested 45 degree angle. Let the beer pour freely and try to hit the centre of the glass. By doing this, it stops the beer getting too much head.
Step 2
Stop pouring when the glass is about 2/3 of the way full, and hold it up right and pour the rest in. You're aiming for about half an inch of head, as then you won't lose the flavours of the drink.
Top Tip!
Just go to your local Spoons and get it done for them.
How to Make an Omelette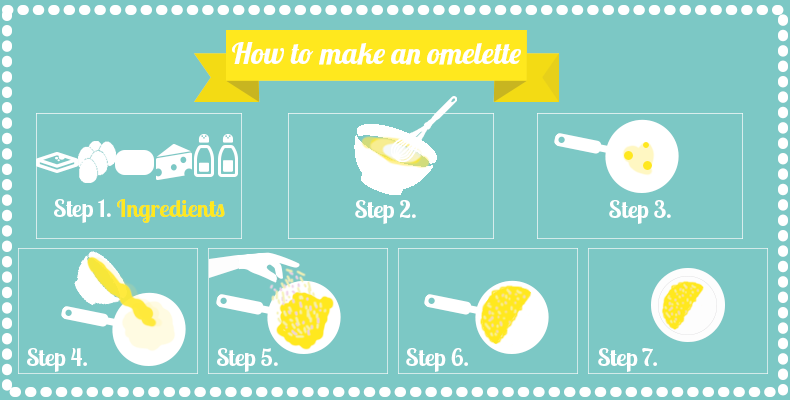 When you're fed up of takeaways (and trust me you will be), then this is a great alternative dish which is simple, cheap and healthy. They're ideal for breakfast and lunch and fabulous for a quick, light dinner.
Master the steps below and you'll be getting more and more creative with your choice of filling as your confidence grows.
Step 1: Crack the two eggs into a mixing bowl and season with your salt and pepper. Get your fork and beat well, ensuring that there's no shell.
Step 2: Get a frying pan, spray some frylight and put it on a low heat. Once it's heated up, add the butter.
Step 3: Once it's all melted, add the eggs and make sure you spread them around the pan evenly by moving it gently. The timing can be tricky at first for beginners because you want the omelette to be slightly cooked, but so that the egg is still a little raw on top.
Step 4: Add your filling, so in this case I'm going to sprinkle my cheese and ham. Then you want to get a spatula and carefully go around the edge and fold it in half.
Step 5: Carry on cooking it on a low heat until the bottom is golden brown, and then serve it.
Did You Know...?
You can add lime juice to your omelette to make it thicker and rise.
Also, it's best to have no colour at all than to overcook your omelette.