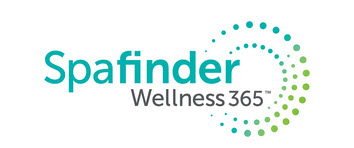 Spafinder are the market leaders when it comes to the wellness industry, specialising in providing their customers with finding spas and wellness centres to visit throughout the year. Spafinder.co.uk, part of Spafinder Wellness UK Ltd, was first established in the 2006 to meet the growing number of spas and spa customers across Europe, Middle East and Africa.
Parent company Spafinder Wellness Inc are the world's biggest media, marketing and spa gifts organisation in the wellness industry. They have over 25 years of experience doing what they do best, providing the industry, partners, consumers and employers with a vast catalogue of health and wellness-related products and services.
If its rest and relaxation you're looking for, you've clearly came to the right place. Spafinder gather the very best spas and wellness centres across Europe, packaging together the best rates available for you to book yourself in for a number of days or treatments. Their Wellness 365 brand works exactly as you'd expect, providing pampering and wellbeing services 365 days a year.
They are also widely renowned for their exclusive gift cards, making hundreds and thousands of customers smile from ear to ear when receiving one on a special occasion. You can send a loved one (or yourself) away for a luxurious retreat, giving that person some well-deserved time to relax and escape from the hustle and bustle of everyday life. Gift cards and vouchers can be redeemed at over 1,000 spas, fitness, salons, yoga and Pilate's studios in the UK alone, with a further 20,000 locations outside of the UK!
With several ways to make the most of your wellness experience, there are a number of categories to choose from. First, you'll need to decide whether you'd like to be pampered, get fit or try something more alternative. Pampering include your typical spa days, massaging, facials and salon experiences. If you fancy a fitness push, there's everything from personal training and yoga, to weight loss and detoxing.
For something different, try going alternative. If you're experience pains and niggles which are getting you down, try acupuncture. Dig deeper with some meditation, aromatherapy, reflexology or even Tai Chi. Spafinder are your go-to retailer for putting your body and mind first.