About The Fragrance Shop
Family run businesses are hard to come by these days, as many who originally were have moved on. The Fragrance Shop however clings to this traditional value and as a result has managed to expand in a more natural way, eventually leading it to be a big supplier of some of the biggest brand fragrances on the market.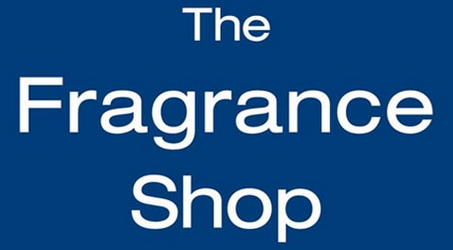 Fragrances have always been popular, but thanks to the huge rise of designer labels they are more popular than ever before. The Fragrance Shop are committed to quality service, stocking in their products direct from the labels themselves, so no grey markets and 100% genuine products!
With both online and retail stores across the UK, The Fragrance Shop is a fantastic way to buy the hottest perfumes at a fair and discounted price point. This means you get the biggest brands for less.
Additionally the company also offers up excellent promotion offer, such as free accessories, fashion items, brand items and more. With free delivery offers also included you'll have a pleasant experience shopping online.
Both men's and women's fragrances are available to buy, making this an ideal site for gift giving throughout the year. Then there's the unique Discovery Club, which for just £5 per quarter year nets you discounts on featured fragrances as well as free samples of each of them. This covers both men and women too for those who love to wear a range of different fragrances depending on occasion.
Click and collect means you can save on delivery costs by ordering to the nearest store and collecting it from there, adding to the flexibility the site offers to customers. Voucher Codes Pro have all of the latest Fragrance Shop deals, offers and voucher codes in one convenient and easy to use location, allowing you to shop online quickly and with confidence.
Returns
You might not quite believe this but… The Fragrance Shop has recently changed their Returns Policy to now give customers up to 90 days to return their goods. WOW!
Whether you wish to return or exchange you can, although gift cards are not included. Simply ensure that you retain all packaging, while, if the products are incorrect, The Fragrance Shop prefer to receive the goods with the cellophane wrapper intact.
If you would like to return a product, follow the instructions given here: http://www.thefragranceshop.co.uk/Returns.aspx. It couldn't be any easier!
Opening Hours and Contact Information
General store opening hours are as follows:
MON – SAT: 9:00 – 17:30
SUN: 10:30 – 16:30
Contact Information is as follows:
Telephone: 0161 875 0675
Head Office Number: 0161 848 7111
Company Registration Information
Company Registration Number: 07025824
Head Office Address
CHURCHILL POINT LAKE EDGE GREEN
TRAFFORD PARK
MANCHESTER
GTR MANCHESTER
M17 1BL
The Fragrance Shop Latest News
Big Summer Sale now on!
To get into the spirit of summer The Fragrance Shop have gone all out to make sure you get the best deal. The big summer sale has arrived with up to 75% off fragrances. That is a very big saving indeed under normal circumstances, but when you factor in the fact that The Fragrance Shop sell the top brands with genuine products the deal suddenly becomes a very hot prospect.
Of course you can also expect the addition of free gifts with special purchases and a low cost delivery plan to ensure you get the best for less at The Fragrance shop!