Try and mention One Direction and you are more than likely to spark frenzied excitement amongst the millions of teenage girls (and women) around the world who refer to themselves as the 'Directioners'.
In the past three years the globally successful product of X Factor have broken numerous world records, sold out tours in minutes, and have even released their own feature length film and fragrance.
There is no doubt that the dreamy looks of Harry, Zayn, Niall, Louis and Liam are partly the reason for the phenomenon that is One Direction. The million dollar question however, is which member of One Direction is everybody's favourite, and why?
The team here at www.VoucherCodesPro.co.uk aimed to answer this by polling a total of 1,562 women on who in the band they believe possess the most attractive physical features from a list of six. The results were as follows:
Best Fashion Sense- Harry Styles (67%)
Best Hair- Harry Styles (48%)
Best Eyes- Zayn Malik- (57%)
Best Torso – Louis Tomlinson (39%)
Best Smile- Louis Tomlinson (36%)
Best Nose- Niall Horan (28%)
(POOR LIAM PAYNE- He didn't come top for anything!)
Using these results, Voucher Codes Pro asked its design team to take the separate preferable characteristics from each band member and merge them together to create a realistic interpretation of what the 'Ultimate One Direction Member' would look like.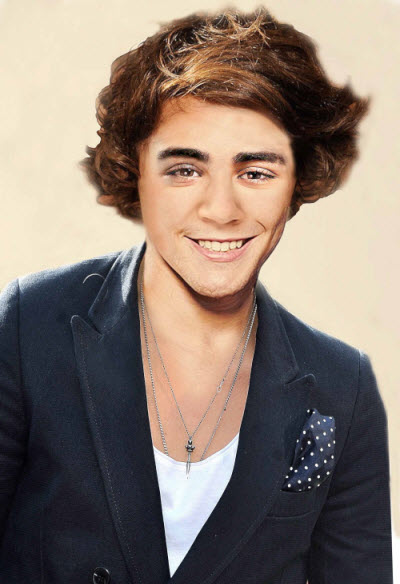 So, what do you think? Would this sixth member of the band make you weak at the knees? Let us know!