What the Samsung Smart Watch will look like based on Patent research
As you may know, in the last few days Samsung has been rumoured to be trademarking and applying for further patents around the development of its new watch.
The watch is allegedly going to be based around Samsung Galaxy tablet and phone based smart technologies. We asked our patent and trademark insider to help us devise what the Samsung Smart Watch may look like.
Here are the three concept images they came up with that we think are what the Samsung Smart Watch will look like.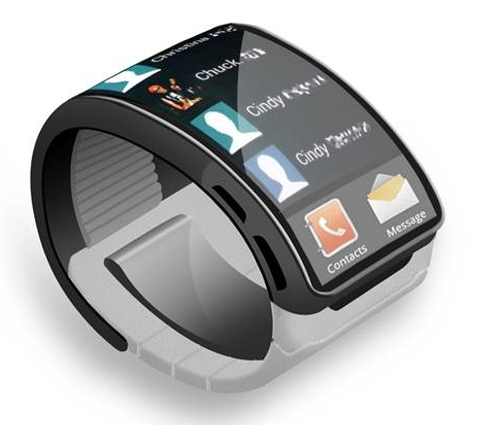 The Samsung Smart Watch is likely to use two main components, the flexible screen and a more flexible and potentially removable strap. The watch will most likely operate on a whittled down version of their current operating system and could be used to link up with other technologies offered by Samsung, or simply as a stand-alone product.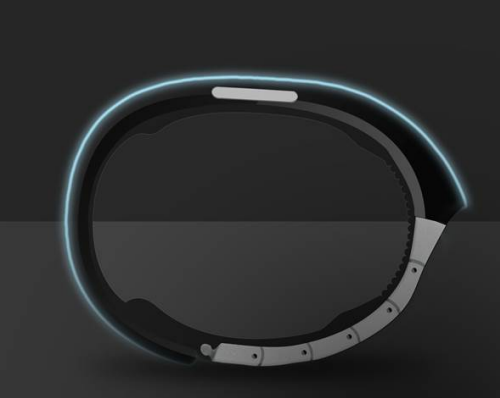 Samsung are known for their integration of light into their technologies, the use of light on their new Smart Watch could offer another level of interaction. Lighting could easily be integrated into applications such as simple call and text alerts, to more complicated uses such as gaming.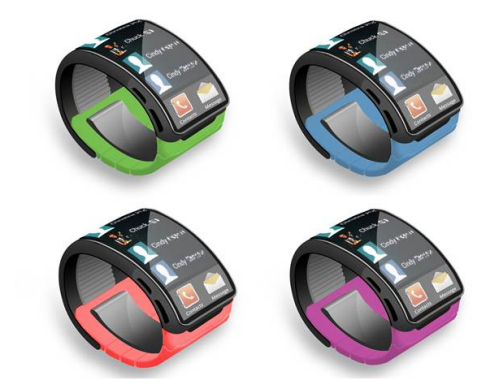 With part of the strap potentially being removable, there could be scope for personalisation with different colours and patterns.