About Argos
Argos have cemented themselves as one of the UK's household names. By achieving to be the UK's leading digital retailer, they relay their products to their customers through a number of convenient services. Keep checking back at this page or sign up for our email newsletter to get alerted to the latest and best Argos voucher codes as we find them.
With more than 33,000 products available through their website, evolving line of mobile channels, 740 stores, over the telephone and even through their very own Argos TV channel.
The facts speak for themselves as they continues to be the UK's biggest high street retailer online. Their latest annual online traffic report detailed an astonishing 430 million website visits while their network of stores have provided a trustworthy service to around 130 million customers.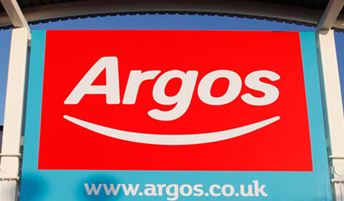 You'll be able to find all your home and entertainment needs from Argos with everything from TVs to beds and toilet brushes to trampolines.
They continually release new Argos discount codes and promotional deals to help their customers enjoy the latest products for less. We make it our own mission to supply you with the very latest deals and voucher codes, ready for you to start saving.
They were more than happy to report their financial year to February 2012 recorded sales figures of £3.9 billion, achieved with the help of their 31,000 strong, employee work force.
Argos is part of the Home Retail Group; a market leader in home and general merchandise markets. This retail group strives to bring unrivalled convenience and value to their loyal customers' everyday lives, whether they're shopping at home or on the move.
Another hugely successful member of the Home Retail Group is another household name, Homebase.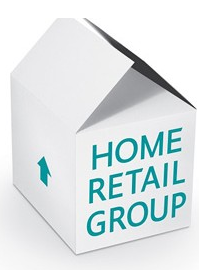 How to return an item
If you're not 100% satisfied with your item or perhaps you've simply changed your mind, don't start worrying how you might have flushed money down the drain. You can follow a super simple, no hassle, free returns process. Argos products come with a 30 day money back guarantee. This means you can return your unused item, providing it is still in its original condition, to any Argos store for either an exchange or a full refund.
Certain items cannot be returned unless proven faulty. These include jewellery and specific electronics. These items will be identifiable on the Argos website or catalogue.
If your order was strictly 'home delivery only' and you can't picture yourself carrying a bed into your local Argos store, you can phone the Argos contact centre and arrange a free of charge exchange or collection.
The number you'll need is 0345 640 0800
Opening hours and contact information
The majority of their stores are open from 9am to 5:30pm Monday to Saturday, with Sundays 10am to 4pm. However, bigger Argos Extra stores are open from 9am to 8pm or even 9pm. Use their handy store locator tool on their website to find your nearest store.
It's always tricky knowing whether it's business as usual on bank holidays or over the Christmas holidays so make sure you check online nearer the time.
If you have any website or order enquiries, you can contact them by phone on 0845 640 2020. Alternatively, if you have any general or store enquiries, you can call on 0845 640 3030. Phone lines are open between 8am and 8pm Monday to Saturday and 10am to 6pm on a Sunday.
Company registration information
Argos Company Number is 1081551
Head office address
Argos Head Office Address is:
Argos Limited
Avebury
489-499 Avebury Boulevard
Milton Keynes
Buckinghamshire
MK9 2NW