Marks and Spencer Buying Guide
Marks and Spencer have been a fixture on the British high street since 1884 - withover 750 stores nationwide offering everything one might need.
School Uniform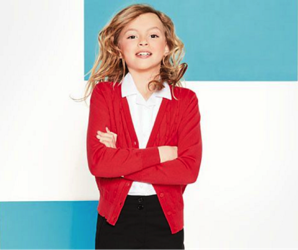 Marks and Spencer have been supplying the nation's children with school uniform for decades - so they know a thing or two about creating kids clothing that will last. School uniforms are the clothing that probably gets worn the most out of everything we buy for our children, so it is worth investing a little bit more. It is often a false economy buying as cheap as possible - as the cheaper gear often wears out quicker. And if you have multiple children you can get hand them down and get even more value for your money. Remember that school uniforms need to be sturdy sports gear too as many kids race around at lunchtime playing chase or football. Marks and Spencer can supply everything your child needs to start or go back to school. From trousers, skirts, shirts, blouses, jumpers and cardigans - all the way to underwear, socks, shoes and bags - you can get everything you need at Marks and Spencer. School uniforms have moved on a long way from basic fabrics. With non-iron shirts, and stain repelling trousers and skirts - the clothes are longer lasting, and easier to get ready for your little ones to wear.
Food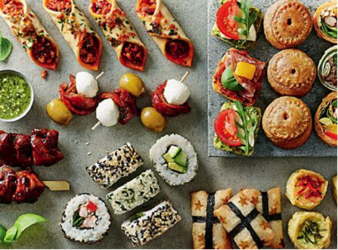 Want to treat yourself to something yummy for tea? Marks and Spencer have been known for supplying the Christmas Turkey, but over the past 10 years Marks and Spencer have put a huge amount of effort into marketing their food to be eaten on a more regular basis. I defy anyone not to feel peckish. Some of the food does need to be ordered up to 5 days in advance - so make sure you plan this part!
Meals for 2
Planning something romantic at home? Marks and Spencer often have a great deal on meals for 2 that include starter, main, desert and wine! Expect more than just a microwave chicken korma! We are talking proper nice food here! Just deciding what to wear on a romantic evening can be tough – never mind stressing about cooking the meal, so take it easy on yourself and let Marks and Spencer do the hard work for you.
Party Food
Planning a party can be a taxing job, but you can remove food stresses by getting Marks and Spencer to supply the nibbles. From classic sandwiches, canapes, fruit kebabs and salads to full on steak burgers and chicken patties - the food does need to be ordered in advance, so make sure you do not leave this part of your planning until the last minute. With it being ordered just for you - you know it is going to be fresh!
Lunch
With a Marks and Spencer being the centre of most high streets, it is no wonder they provide a great selection of lunch bites for all the busy office workers. Compared to a lot of other supermarkets - the selection of lunch options are pretty healthy, but you can always get a chocolate bar as well if you want!
Wine
Marks and Spencer quite often have good promotions running on wine, prosecco and champagne. If you are partial to a drink of wine or a bit of fizz it is always worth checking back here to see what voucher codes Marks and Spencer have running. You can quite often get as much as 50% off when buying a case of 6 or more.
Womens Fashion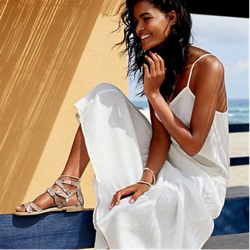 Marks and Spencer have always been a firm favourite with Mums across the country but never being one to be left behind, over the last few years M&S have expanded their ranges to appeal to the young professionals as well. With the highest quality fabrics, catwalk inspiration and a whole army of celebrity fans you know you'll be getting something you'll wear time and time again. You'll find a vast array of the latest women's fashion including dresses, skirts, shirts, blouses, knitwear and much more.
Holiday Essentials
For all your holiday wardrobe needs why would you go anywhere other than Marks and Spencer? Their exciting ranges of swimwear, beachwear and holiday sandals are all designed with style and comfort in mind so you'll be hard pressed to find better holiday essentials on the high street.
Lingerie
Everyone knows that Marks and Spencer's lingerie is some of the best you can buy online or on the high street and all at reasonable prices. There is great selection of pretty bras and knickers plus an extensive assortment of shapewear in a range of sizes. You'll always be able to find a fantastic offer on M&S lingerie including 3 for 2 on selected products.
Mens Fashion
Suits and Formal Wear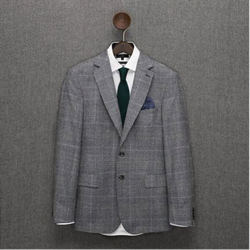 Whether you need to look smart for work, a special occasion or you just appreciate a well put together suit M&S have got you covered. With a huge selection to choose from you're bound to find a suit that meets all you needs, especially with their new performance range which are long lasting and crease free and come in a variety of different colours and fits. With suits starting from £149 you really can't go wrong!
Shoes
If you're on your feet all day then comfort is always going to be a top priority and luckily at Marks and Spence this doesn't mean compromising on style. Their choice of men's shoes and boots is second to none, they're ranges are practical and fashion conscious so you never have to sacrifice one for the other. You'll find shoes and boots for occasions; from casual weekends to board meetings.
Holiday Essentials
For all the necessities you need for your holiday and a few you just want head on over to Marks and Spencer where you'll find everything that needs to go into your suitcase this summer. Take a look through their collection of full summer outfits, t-shirts, polos, shorts, swimwear and accessories such as sunglass and hats.
Home and Furniture
Furniture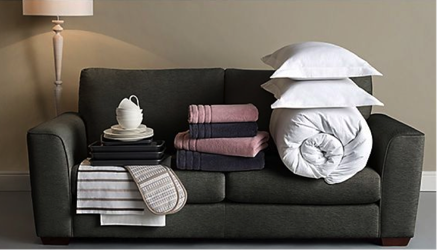 If you've been searching for a new sofa, dining room table or bed then you really can't go wrong with the stunning collection at Marks and Spencer. Made and designed with high quality and elegance in mind you know that these pieces will last for years to come and be a timeless addition to your home. You'll even find a beautiful range of garden furniture available that will add a level of comfort and class to your outdoor area that you've never experienced before.
Home Accessories
Sometimes all it takes is a few well-chosen and well placed pieces to change the look of an entire room, which is exactly why you should be looking at M&S home accessories section. Take a peek through their exciting lighting options, luxurious throws and comfy cushions as well as wall art, candles, storage units and mirrors.
Cooking and Dining
Entertaining in your home is important as is the family meal time everyday so of course you want to prepare and serve your creations with the best products; like the ones on offer in the Cooking and Dining section of the M&S website. Cook up a storm with their cookware selection and make baking a breeze with the collection of bakeware and then you can present it all on their pretty table linens, tableware and glassware. Add a little razzle dazzle to every meal with Marks and Spencer.