Dreams are Britain's number one bed specialist and have been for many years now. They work together to provide only the best quality beds, mattresses and frames at amazing prices. To top it all off their customer service is second to none, with staff consistently going above and beyond the call of duty.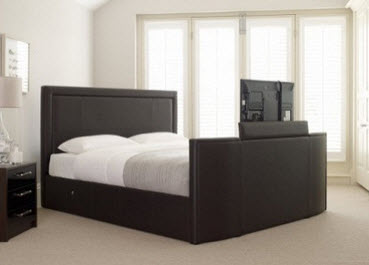 There is always a strong focus on the quality of the stock as for 25 years the company have been perfecting items to ensure everyone gets the soundest night's sleep they possibly can. In store you will find the latest in sleep technology at the best prices in the UK. It doesn't stop at just beds either, all the superstores are full of pillows, duvets and linins. It really is your one stop shop for all your sleeping needs.
Free credit is available on every bed and they have implemented a 40 day sleep well guarantee. This means that after 40 days if you are not completely happy with the bed you can exchange it for a better match. No need to worry about your old bed either. Dreams have that covered and will happily collect it to make way for the new model.
The website is easy to use, one of the best features is the Sleep matters club page. This is the Dreams blog and contains many exciting articles on the reasons why we may not sleep as well as we liked alongside tips for improving the quality of sleep you get.
Have a browse through the Dreams website tonight and rest easy in the knowledge your slumber is in great hands. Check out the deals and discounts offered to you from Voucher Codes Pro so you get the best deals available.
Opening times and contact information
Shop online at any time you like or visit your nearest store. The stores tend to be open from 9am until 6/7pm. Sunday times will typically be 11am until 5pm. Stores times are different for each store however so it is best to check online.
Feel free to contact Dreams by phone on: 0344 292 0000. This line is open 9am until 5pm during the week and 9am until 2pm on Saturdays.
Company registration information
Dreams LTD is registered in England and Wales and the registration number is 8428347.
Head office address
Knaves Beech,
High Wycombe,
Buckinghamshire,
HP10 9YU