About French Connection
French Connection was introduced to the masses in 1972 by Stephen Marks. Marks wanted to create a well-designed fashionable clothing retailer that could appeal to a broad market. The business is now a UK-based global retailer with more than 130 stores in the UK and Europe.

French Connection distributes its clothing and accessories through its own stores in the UK, US and Canada and through franchise and wholesale arrangements globally. Their product line has expanded from just clothes; to toiletries, glasses, watches, shoes and homeware. They pride themselves on promising that all French Connection products have a certain level of quality and affordability that was laid out when the company was first conceived.
In 1997, French Connection began to use the term "fcuk". It caused controversy due to the acronym's similar spelling to a well-known curse word. However, the fashion retailer decided to exploit the controversy of the branding by manufacturing a hugely profitable line of t-shirts with messages taking full advantage of the play on words. These included; fcuk fashion, hot as fcuk and fcuk safely.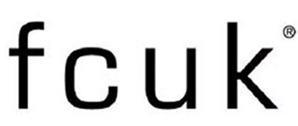 While controversial, the use of the "fcuk" acronym in its advertising campaigns in the early 2000s successfully raised the company profile. In 2005, French Connection ceased to use the acronym in their advertising and reduced its use throughout their stores. However, it is still used for some particular menswear products and in-store branding. The UK press still commonly refer to the business as "fcuk" rather than French Connection.
Find out what's Trending
French Connection want to make it as easier for you as they can to keep up with the latest trends and style related news which is why they have an entire section of their website dedicated to what's trending right now.
This page gives you the option to look through all the latest looks from their own selections with the added bonus of fashion advice to make sure you truly pull off their outfit with style and elegance.
It also allows you to take a peek through some of the articles relating to social media, art, events and anything else that the talented people at French Connection think would be of interest to their customers.
This includes pieces and pictures from a range of resources including Twitter, Instagram, Pinterest, Facebook, Youtube and their own blog.
So keep up to date with the latest celebrity trends and news as well as how to get the look instructions and even some super adorable fury animals that you need to see to believe their absolute cuteness!
So if you're looking for fashion inspiration or just want to catch up on the latest style and celeb events then don't forget to check out French Connection.
Opening Hours and Contact Information
You can contact French Connections customer services via telephone on: 0844 557 3285
Lines are open Monday to Friday 9am – 8pm,
Saturday 10am – 6pm; and
Sunday 10am – 4pm
You can find your nearest French Connection store's opening hours here: http://www.frenchconnection.com/store+locator.htm
Company Registration Information
French Connection's company registration number is: 01069342
Head Office Address
20-22 Bedford Row
London
WC1R 4JS