About Hungry House
Hungry House is an online platform, a stage if you will that facilitates the speedy and stress free ordering off take-away foods. In this fast paced world this is very important and it is easy to see why this company is doing so well.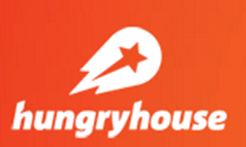 Founded in 2006 by Shane Lake and Tony Charles, this company is still a baby in terms of how long it has been around, however don't let this fool you they know what they are doing and they do it very well.
Shane Lake and Tony Charles were both budding businessmen with ambitions to branch out and start their own business. This lead to a great many business ideas over the years. However this team shared one other thing in common, they both fancied themselves as foodies. So food was the natural answer.
After much discussion, research and the crunching of many numbers they decided to give Hungry House a whirl.
2007 saw the duo appear on the popular show Dragons Den in order to pitch for investments. Lake and Charles impressed from the start and offers were made that unfortunately fell through during the negotiation faze.
The attention that was generated during the appearance on the show had however impressed a few other people as well and it wasn't long before more offers were banging down the doors.
The Hungry House website really is a one stop shop for all your take away needs. Simply entre your postcode into the search bar and an extensive list of restaurants near you will be provided. You can narrow your search by entering the type of food you wish to eat or alternatively browse through all the choices.
The obligatory pizza and Chinese can be found along with restaurants that offer some more exciting options such as Bangladeshi and Caribbean. Whatever tickles you're fancy on the night!
When the company was founded in 2006 there was a mere nine restaurant's on the agenda, these were all in London. Stunningly in just eight years there is now well over 10,000 take-away shops to choose from all over the country.
2011 saw the Hungry House join forces with the Delivery Heroes Group. This Belgium based international company was born in 2011 and has the aim of becoming the biggest food delivery platform in the world. They are not far off this goal with over 55,000 restaurants in their massive worldwide network.
Hungry House Express terms and conditions
When you see the green Hungry House stopwatch icon next to a restaurant, you know they are included in the Hungry House Express guarantee. This means the participating restaurant promises to get your order delivered to you within 45 minutes, otherwise you can claim your next order under a free food voucher.
Simply order food from a participating restaurant and select the 'ASAP' delivery method. Pay for your order online, not cash on delivery. The restaurant will confirm your delivery time by email. If your delivery does not arrive within 45 minutes, you can fill out the claim form on this page. Claims must be made within 3 days of your order and will usually take 3 days to process.
Opening hours and contact information
The website is open 24 hours a day 7 days a week. However the opening and closing times of all your
favourite restaurants will vary. Never fear all the information is waiting for you on the website and you will find that if the take away is closed it is labelled quite clearly so there is no confusion. The link for the website is shown above.
Some of the restaurants do offer a pre-order service where you can order your dinner when the shop is closed and it will picked up by the chef as soon as he get in. So you can order your dinner right after you finish your lunch if you want to.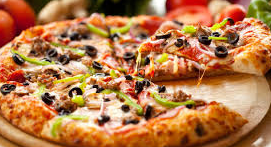 If for any reason you need to contact the Hungry house team then don't hesitate to do so. Their website offers a live chat window so you are never far from having your queries answered.
You also have the option to ring the customer service team on 0800 612 3333 this line is available 24/7 and amazingly will make you aware of any wait on the line. If the wait is too long then you can sort out for the team to call you back. Why isn't every customer service line offering this?
Company Registration number
Hungry house is registered in England and Wales. The company number is 4837025
Head office address
Chester House,
Fulham Green,
81-83 Fulham High Street,
London, SW6 3JA.