About JD Sports
JD Sports is an online and high street retailer that specialises in sports-fashion clothing; clothing and items that can both be used for sports and high octane activities as well as for using every day.
Founded in 1981 by business partners John Wardle and David Makin (Hence the brand name JD, no Jack Daniels has not expanded his repertoire to trainers), JD Sports has enjoyed rapid expansion in the retail market thanks to its strong brand loyalty, exclusive styles and awesome money saving sales.
From their humble beginnings in Manchester JD Sports now have over 800 stores and a strong online store that makes shopping for top quality sportswear easier than ever before.
JD Sports also pride themselves on their business growing organically for over 20 years before it made their first big purchase, something many businesses are unable to hold a candle to.
But what does this all mean for you, the shopper and the person who loves sports gear, trainers and more? Well because of their success JD Sports offer exclusive styles, product lines of specific top brands and even have their own exclusive brand of popular clothing, Cabrini.
This means you get plenty of choice when it comes to shopping and you can be rest assured that JD stock in all of the latest sports fashion styles and trends to satisfy your needs.
It's not just sportswear that JD specialise in either, with top fashion brands in tow leisurewear is also a big aspect to the retailer and their online store is the best way to browse excellent t-shirts, hoodies and more.
One could also argue that JD Sports are one of the few top retailers that aided a boom in tracksuit sales across the UK, creating a popular fashion trend that continues to thrive today.
The brands stocked at JD Sports are numerous which means it caters to many people indeed. You've certainly got your Nike's and Adidas' there but you've also got exciting fashion brands such as Calvin Klein and Levi's that despite their broader appeal still fit into the ethos of JD Sports effectively.
Perhaps the biggest aspect to JD Sports is the trainers. If you're a fan of fashionable and fun trainer wear then JD Sports have absolutely got you covered with exclusive products, styles, brand new lines and more all in different sizes to cater to just about everyone.
There's a huge range available online or in any of the vast retail stores across the country and with a fresh and exciting line just before the World Cup it's well worth checking out to see what the fuss is all about. All in all JD Sports is a top retailer for sports fashion and is the number 1 choice for those who just crave the new and exclusive styles.
They also hold excellent sales and offers regularly in both their retail stores and online, which of course where Voucher Codes Pro comes in!
We have the latest offers and deals available on our retailer page and it couldn't be simpler to browse and use those offers. We lay everything out in an ease to use format, so all of the best savings are in one place.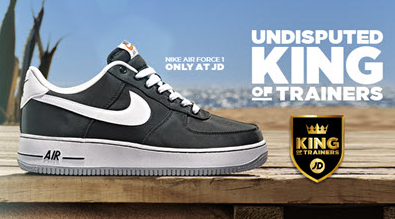 Saving with JD Sports
To use a deal or offer on the VCP website simply click on them to be taken to JD Sports' online store, usually a specific offer link will take you to the product or product line, meaning you don't have to faff about looking for the on sale items.
Using a voucher code is easy too. Simply click on the voucher code link to be taken to the JD Sports store. This opens in a new browser tab, so all you have to do is click on the Voucher Codes Pro tab to find the revealed code.
Once you've done this go back to the JD Sports store and get shopping! When you've picked the items you want to buy plonk in the voucher code in the promo code section at the bottom of the basket and you're away.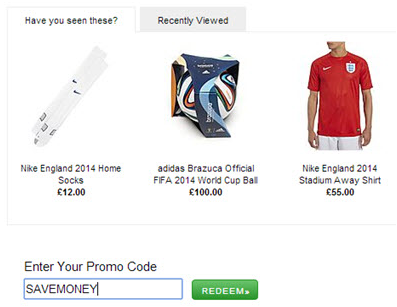 Opening Hours and Contact Information
Most JD Sports retail stores are open on these hours. Please be aware that specific stores may open at different times and also national holidays play a part with changing times too:
MON-SAT 9:00 – 17:30
SUN 10:00 – 16:00
Telephone: 01422 320843
Company Registration Information
Company Number: 1888425
Head Office Address
Registered office
Hollinsbrook Way
Pilsworth, Bury
Lancashire
BL9 8RR